The gates of heaven swung open on Saturday, March 31, 2012, and Denver Moore went walkin' in! He had sung those words of his favorite old spiritual countless times, receiving standing ovations all across America. He dreamed of heaven and was ready to march in with the saints and be reunited with Miss Debbie, the woman who believed he would make a difference. He was 75 years old.

Though his lips were always flappin' like Bible pages, he would say, he never claimed to be a preacher, just a sinner saved by grace with a message of hope for those that didn't have any.
His story, well known by millions, is told in SAME KIND OF DIFFERENT AS ME, a word-of-mouth best-selling book that spent 3 1/2 years as a New York Times best-seller. His follow up book WHAT DIFFERENCE DO IT MAKE, tells the rest of his story.
Denver
, formerly homeless, spent much of his life on the streets of
Fort Worth, Texas
, until Deborah Hall (Miss Debbie to him) dreamt of this poor man with wisdom that would change the city. And did he ever! A few years after her dream,
Denver
was honored as the Philanthropist of the Year for his ministry and fund-raising for the homeless in
Fort Worth
. Upon accepting that honor, he shared the story of his transformation that he first told on the Tavis Smiley Show on PBS. "God is in the recycling business," he said "What most folks in
Fort Worth
thought was trash on the streets, God turned into a treasure! " Amen to that.
In 2007, Barbara Bush selected SAME KIND OF DIFFERENT AS ME
to be featured at her Celebration of Reading fund-raisers in Dallas and
Washington
DC
.
Denver
was honored to meet the President and attend a private luncheon in the White House with Bush family members and four other best-selling authors. As he pulled away from the White House in a long blue limousine, he told his co-author, Ron Hall, "I done gone from livin' in the bushes to eatin' with the Bushes. God bless
America
," he exclaimed, "This is a great country!"
Since 2005, Denver spoke at more than 400 fund-raising events, and countless radio and TV shows. He attained rock star status with his fans but the only introduction he ever wanted was, "Tell 'em I'm a NOBODY that is tryin' to tell EVERYBODY about SOMEBODY that can save ANYBODY." And he did. That "Somebody" was Jesus, and Denver woke up in His arms on Saturday. His famous quote and the final words in his book are "We are all homeless workin' our way home". Welcome home friend; you were a good and faithful servant.
He is survived by two daughters, Tracy and Marva, and two sons, Thomas and Curtis. He leaves behind millions of folks forever changed by his testimony.
A celebration of his life and passing will be held on April 12, at 2 pm in
Fort Worth
,
Texas
, at
McKinney
Memorial
Bible
Church
,
4805 Arborlawn Drive
,
Fort Worth
,
Texas
76109
. It is open to all who loved him and want to honor him.
Donations made to the Union Gospel Mission of Tarrant County,
1331 East Lancaster Avenue
,
Fort Worth
,
Texas
76102
will keep hope alive for the hopeless.
What a celebration this will be of a life well lived. Pray for Ron and John Ott as they plan
Denver
's memorial service that will be held at the same church were Deborah's service was. So many of us have been blessed by
Same Kind of Different As Me.
Deborah,
Denver
, and Ron have followed God's calling on their lives and made an impact on millions of people.
All I can say is Heaven is rejoicing!
God bless,
Daphene Jones
Author of Our Southern Breeze
1 Peter 5:10
– After you have suffered a little while, He will restore, support, and He will place you on a firm foundation.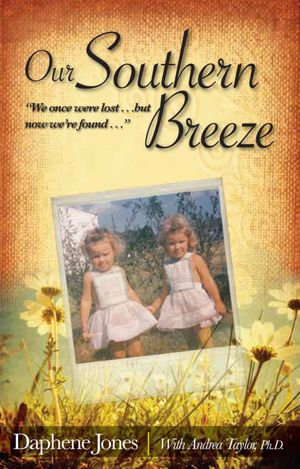 Nora:
I met Daphene at the Christian book store I work at. We had read The Same Kind of Different as me and she gave a talk. She even showed pictures of her, her sister and gave testimony to the book.
I was thrilled to learn Daphene was writing a book about life with her sister and beyond their childhood. Daphene is a survivor and has been healed in so many ways by the Lord. I appreciate her telling me about Denver passing. I wanted to tell you all, Denver was a gifted talented man who helped write a book he couldn't read - because he couldn't read. He created beautiful works of art and had his work displayed in art Galleries. His relationship with Ron Hall and Debroah was a special one. Only God can do the impossible through out lives. He's created us to do amazing things. When we step back and let him work through out weakness He shines. Denver's love for the Lord and his gifts radiated Jesus. We are truly Celebrating a home coming!!
Nora St.Laurent
The Book Club Network
www.bookfun.org