Hey Everyone;
Just wanted to give you an overview of the books that we are giving away

Starting TODAY at THE BOOK CLUB NETWORK www.bookfun.org
You must be a member for a chance to win. Membership is FREE!!
We feature different authors every month and

give away over 50 books!

Interact with authors and join in the fun!! Here are the books we are giving away today!!
The Guardian Duke by Jamie Carie (5) Copies
Prophet R.J. Larson (10) Copies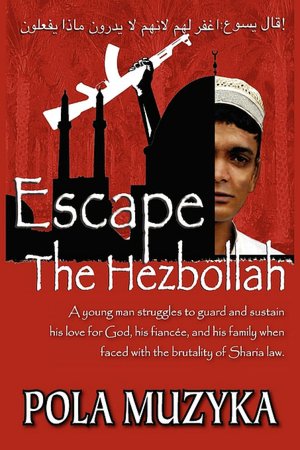 Escape the Hezbollah by Pola Muzyka (10) Copies
Death in Dahlonega by Deborah Malone (3) Copies
Legacy Road by Graham Garrison (5) Copies
Stories of Faith and Courage from the Home Front by Karen Whiting and Jocelyn Green (5)
Time by Karen Whiting (5) Copies
The Twelfth Juror by Alexandrea Swann (10) Copies
Hurray God by Jeanette Sharp (10) Copies
Special Delivery by Kathi Macias (1)
Deliver Me From Evil by Kathi Macias (1)
There you have it. Fiction and Non-Fiction books. Get in on the action, the author interaction and the fun!!
Join us today for your chance to win these amazing books!!Just Go To www.bookfun.org TBCN and Join the fun! It's free!
CONTEST ENDS APRIL 21st (Last day to enter)
Blessings
Nora St.Laurent
The Book Club Network
www.bookfun.org