They collected the cover charge before we entered the store
FINDING HOPE BOOK CLUB FIELD TRIP
I was interviewing Lisa Wingate to feature at The Book Club Network www.bookfun.org Our sponsor Bethany House Publishers was featuring her and her new book Blue Moon in February. I began to write her book signings in the event section of TBCN and noticed she was going to be in Marietta, GA in March. Not to far from the Atlanta area. I asked our book club members if they wanted to go on a road trip. Not only were we able to meet Lisa Wingate but we'd get to meet Maggie Brendan and Denise Hildreth Jones. Oh, happy day.
Pictures taken outside The Book Exchange
Love the stars in the ceiling at The Book Exchange
Table set up for the authors with their books
The Book Exchange
is the book store the event was held at, in Marietta. It's a cozy shop that sells used and new books. As you can see she is very frugel with the space she has. I loved the stars on her ceiling. There was a cover charge of $5.00 for the night. This covered the food served at the vent.
All three authors speaking -Store owner introducing them
Food displayed for book event
The store owner got up to introduce the authors and their books. She also shared about their book club. April was going to be their club's movie night. They were going to see
Hunger Games
and then read the book and discuss it over dinner. Sounds like fun.
The finger food, goodies and drinks were good and the table was set up nice. The first one to get up and talk was Lisa Wingate. She shared a little bit about how she became published and then started writing Christian Fiction. She also talked about growing up in a city atmosphere and then later went on to life in a small town for several years. It made her laugh when she thought of the things that happened in a small town that don't happen anywhere else. She shared a true store from her new book,
Blue Moon Bay
! It was a hoot!
Maggie Brendan got up and shared a little on how she came to writing Christian Fiction Novels. She was inspired by her older brother who was a published author. He encouraged her to write what the Lord was laying on her heart. She started to do that at different points in her life but she really got motivated once her kids were grown up and she attended a women's retreat. She also shared about how she came up for the idea for her new Blue Willow Brides series. The first book is called Deeply Devoted and the second book is called Twice Promised. It will be out later on this year.
Then Denise Hildreth Jones stood up and shared her journey to publication. It wasn't like the other two. Denise never aspired to be a writer. She went to Nashville to be a singer. While she was working her day job at the Air Conditioner store waiting for her big break in music someone approached her and asked if she would consider being a ghost writer. There was a need and this person thought she could fulfill it. She said she didn't write but felt lead to give it a try. A few books later and she got an idea for a series to write about. That's when the Savannah from Savannah series was born. She did very well with that series. The Lord inspired her with other stories. Like the one she shared that night. It's called
The First Gardner.
Denise read the first pages of her new book. As she read she became her characters. So did Lisa Wingate. It was neat to see how the author becomes the character they wrote about. I'll remember this when I read their books. It was a great night and I learned so much.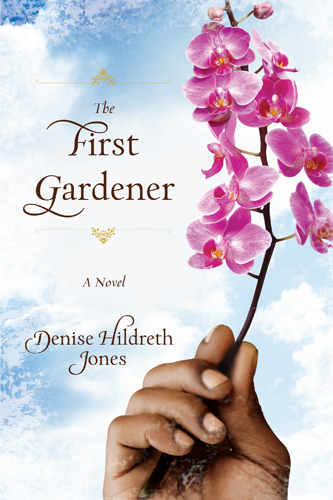 Then it came picture time. Someone was kind enough to take out pictures together. Sharen, Me, Lisa Wingate, Maggie Brendan, Denise Hildreth Jones and Gail. Only three ladies from Finding Hope Book Club came. We had a blast and as always it's wonderful to hear the authors speak about why they write Christian Fiction. It gives the reader a glimpse into their souls and where they get their inspiration from. Lisa went on to participate in a large Book Festival in Florida and everyone else headed back home.
GREAT NEWS FOR AUTHORS

-

If you have book events lined up for this year

.

POST THEM @ THE BOOK CLUB NETWORK
Your one stop place for
Book Fun www.bookfun.org
LET READERS JOIN YOU!! Tell them where you'll be!! Grin!
It was Great to meet these authors. It was also fun to meet the store owner that runs a book club in her store.
IF YOU ARE
A BOOK STORE
OR
BOOK CLUB
List your EVENTS @ TBCN
.
We have members all over the USA and overseas. I'm sure they'd Love to know what's happening in your store.
And like me They'll JOIN YOU!!