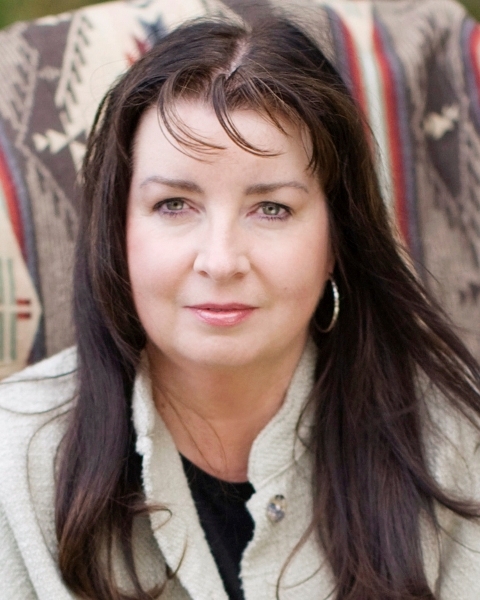 ABOUT AUTHOR: MELODY CARLSON
has written around 200 books for teens, women and children. That's a lot of books, but mostly she considers herself a "storyteller." Her books range from serious issues like schizophrenia (Finding Alice) to lighter topics like house-flipping (A Mile in My Flip-Flops) but most of the inspiration behind her fiction comes right out of real life. Her young adult novels (Diary of a Teenage Girl, TrueColors etc.) appeal to teenage girls around the world. Her annual Christmas novellas become more popular each year. She's won a number of awards (including the Rita and Gold Medallion) and some of her books have been optioned for film/TV. Carlson has two grown sons and makes her home in the
Pacific Northwest
with her husband and yellow Lab dog. To find out more about Melody Carlson, visit her website at http://www.melodycarlson.com/
Did you always have the writing bug? If not, how did you get started as a writer?

I've
always had the "bug," but it took me until my mid-thirties before it became a full blown. It was like I
couldn't
continue living without writing. And without really knowing what I was doing, I simply jumped in and started to write. I also joined a wonderful critique group. Because life was busy (my boys were in grade-school and I ran a home business) my writing time was limited, so right from the get-go I learned to write quickly when I could grab a moment. Like most writers, I felt discouraged at the amount of rejections I got in those early days. I threatened to wallpaper a bathroom with the negative form letters. It seemed no one was interested in fiction back then. But instead of giving up, I simply wrote more books...until I had a nice little stockpile—all that eventually sold.
How does the cover process work for you? Did you have any say in picking out the cover for your books?
I've
really enjoyed them.

I'm grateful that most publishers listen to my opinions while working on covers. Sometimes it can be a real battle. And sometimes it's smooth and sleek. It's really about communication, but as we all know words and perceptions are subjective. Sometimes I think
I've
made an idea crystal clear and a cover comes back and I'm like—
what?
So then it's back to the drawing board and I try to really get my ideas across. Sometimes I'll send the photos as well as words, since we all know a picture's worth a thousand words.
You've
written many Christmas stories; several have really touched my heart one of them being our Christmas book club pick for this year Christmas at Harrington's. Loved it! What do you love most about Christmas? What is the draw for you to write so many fun Christmas stories? What do you hope people take away from your stories?
Melody and Husband Chris at home
As a child, my grandparents went to a lot of trouble to make Christmas really special. And
I've
tried to do the same for my family. Plus, my husband's birthday is Christmas—so that time of year was always packed full for us. Although I'll admit
I've
tried to simplify things in recent years—an attempt to focus on what's most important. I try to do that in my Christmas stories too. Instead of going for all the bells and whistles—or mistletoe and jingle bells—I try to create stories that will connect with readers, tales that encourage them personally, as well as remind them of the true meaning of Christmas. I hope that when readers close one of my Christmas novellas, they will sigh with satisfaction and look forward to ways they can show love, peace, joy, goodwill...to the people around them. Isn't that what Christmas should be about?
Can you tell me about two WOW—moments
you've
had since being published? What made it a wow for you?
Accepting RITA Award
When I gave up my day job to write
full time
in 1997, it was like taking a leap of faith—especially since my husband was unemployed and we had two teenagers—plus I had no book contracts. But that year I won two very cool awards (RWA Rita Award and ECPA Gold Medallion) that really bolstered my spirits. I would call those wow moments. But the best WOW moment actually happens once or twice a week when I get an email from a reader (usually a teen girl) telling me that my books have a) changed her life, b) helped her get closer to God, or c) encouraged her to make a commitment to God. That is the best kind of WOW I could ever get. And it's what keeps me coming back to write yet another story...and another. ☺
Can you give us a sneak peek into what you are working on now? When will it be released?
Right now I'm working on the first book in a brand new lighthearted series for women. It's called
Dear Dorothy,
about a thirty-something New Yorker who inherits her aunt's small town Victorian home as well as her quirky aunt's syndicated advice column, but she only gets to keep them if she marries her "true love"—and within the year. Of course, the problem is that Dorothy
doesn't
have a "true love" plus she's barely over a badly broken heart. Even so, she takes on the challenge (as well as her aunt's elderly cats Lucy and Ethel) and relocates from the Big Apple to
Appleton
. It's not long until she discovers her eccentric aunt had all kinds of secrets that she'd been keeping from the family. I'm really having fun with this one. It's with Broadman & Holman and think it will release about a year from now.
If you had the opportunity to write anything on any topic (and you were guaranteed a market to sell it in) what would you write? Why?
About a year ago, I had this strange dream that really grabbed me. It was "set" near the ocean, but everything looked different—like it had suffered some kind of nuclear disaster. And there was a teen girl knitting heavy sweaters from "yarn" made from strips of recycled t-shirts. She used seashells as buttons and sold these colorful garments on the black market. Now none of that really made sense (in my dream) but it was so visual that it stayed with me. So I decided to write it down, compelled to see if it was really a story. And I realized it was a futuristic dystopia novel for teens and I called it
Fallen World
. And, yes, it's similar to
Hunger Games
in that a girl is struggling to survive in a cold hard world after some disasters have occurred, but it's also extremely different in that it has a strong spiritual message. My agent sent it out to a few publishers recently, but then we decided—why wait for traditional publishing? Especially in light of the popularity of Hunger Games right now. My agent challenged me to write
Fallen World
as a continued serial, releasing it one section at a time as an
eBook
I'll admit this is all pretty experimental. But I went ahead and wrote the first two installments and now I am totally hooked on it and can't wait to get back to see what happens next. My agent plans to make it available on the various
eBook
websites before the end of June. We'll see how it goes.
What is your goal or mission in writing Christian Fiction? What's the draw for you when you can write for any other market?
When I started writing for the Christian market, my hope was to create "cross-over" books that would appeal to Christian and non-Christian readers. Of course, I later discovered that most publishers don't believe in such a thing. However,
I've
learned through "fan" letters that many of my readers discovered me outside of the Christian market, whether it was Barnes & Noble, the local grocery store, amazon.com or WalMart. And sometimes they're surprised to find spiritual content in my stories. But sometimes it turns them to God. I think that is very cool. And I doubt there are very many general trade publishers who would give me the freedom to write about God like that in their companies. So I like that I can do that with Christian publishing houses. Especially in my teen books, where I deal with some pretty tough issues and feel even more compelled to include spiritual answers that direct readers to God.
FUN QUESTIONS I JUST HAD TO ASK
If you could visit any place in the world where would you go and what would you do? (All expenses paid)
Melody's Moble-Home
I was really fortunate as a young person in that I traveled around the world. And that was very cool. But now I really want to see all the national parks in the
USA
.
We've
been to a few (Grand Canyon, Yellowstone,
Crater Lake
) but I would like go visit them all and spend about a week in each one. I'd like to take our
motor-home
and camp and visit the lodges and hike around and just soak it all in. I guess you could say that's on my "bucket list."




What THREE things would you not want to live without? (besides family and friends)
Melody's Office and Country Garden
Good question! In fact it's one I asked my readers in a new historical series called Homeward Hearts (about pioneers on the
Oregon Trail
). The first thing I
wouldn't
want to live without is NATURE. I love trees, mountains, animals, weather, flowers, ocean...nature. I don't know how people live in cities. I guess I'd put books on the list too—books to read and books to write. And a good comfortable bed. LOL. Seriously, I appreciate a good night's sleep.
If you could hang out with any TWO people (alive or dead – besides Jesus) who would you pick and what would you do?
I would like to meet Mary, the mother of Jesus. I wrote a novella about her called Three Days just because I was so fascinated with what her life must've been like. I would love to just listen to her reminiscing about her life on earth...what it felt like—that would be amazing! And some people won't like this answer, but I might pick Oprah for the next one. I really admire her, the way her mind works, the way she helps others. I would love to just pick her brain and ask her questions and talk about God with her and just laugh.
You are shipwrecked on an uninhabited tropical island with a group of Christians – all friends and relatives of yours. You all have to work as a team to survive. Many roles have to be filled. Which role do you think you'd play?
Another great question. Well, people who know me will agree that I'm a pretty take-charge kind of person (aka bossy). So I would probably take some kind of leadership role. Unless someone else did. In that case, I'd probably get involved in creating survival things and problem solving and trying to improve our habitat. I'd probably be figuring out a way to make a comfortable bed. ☺
A friend of yours has a time machine and they are going to let you use it for a while. Where would you go and what would you do?
Melody in a Parade
Wow, that would be very cool. Okay, since I just wrote my Oregon Trail series, I would probably enjoy going on a wagon train for awhile. Really living the pioneer life and experiencing the hard daily stuff as well as the music around the campfire at night. And it would be nice if we had some interesting fellow pioneers to chat with. Maybe some of my ancestors who came to Oregon on the Oregon Trail back in the 1850's. That would be fun!
What movie impacted you most as a child? Why? If you
didn't
go to the movies much what books impacted you the most? Why?
I loved
Pollyanna
and
The Three Lives of Thomasina
, and I can still remember the first time I saw them. It was probably because they were such vividly told stories—with strong characters, who were just children like me. And yet, I think my all time favorite film was (and still is)
The Sound of Music
. In my opinion, that's the perfect movie. It has everything—compelling story, great characters, amazing setting (which
I've
visited), important history, fabulous music. Does it get any better than that?
ICRS Conference Atlanta 2011
I was thrilled to meet you at the Christy Awards a few years back and then again at the CBA Conference in Atlanta GA in 2011.
Thanks Melody for stopping by and letting us get to know you and your books. I really enjoyed the Christmas Pony, it was during a time period when there was an innocence in our country when movie stars Clark Gable were on the big screen. It has a heart warming message. Finding Hope Book Club is reading Christmas at Harrington's for our Christmas pick. We will be discussing it next week. Can't wait.
Thanks for your transparency in this interview. THANKS to Revell for giving away 5 copies of
T
he Christmas Pony @ TBCN starting today www.bookfun.org
ALL ENTRIES for this book at to be made at THE BOOK CLUB NETWORK www.bookfun.,org NOT on this blog post.
MERRY CHRISTMAS MELODY to you and your family and to everyone!!
Nora St.Laurent
TBCN Where Book Fun Begins