ABOUT AUTHOR: Judith
is an award winning and best-selling author of historical fiction for Bethany House Publishers. With a love of history, a dash of romance and a touch of mystery, Judith transports her readers to another time and place. Her passion for history and love of God keep her inspired. Judith and her husband are empty-nesters who live in the Flint Hills of Kansas. Judy blogs with four other historical novelists at
www.writespassage.blogspot.com
ABOUT BOOK:
Joining the communal society of the Amana Colonies isn't what Jancey Rhoder planned for her future, but when unforeseen circumstances force her family to make some difficult decisions, she chooses to give up her teaching position in a
Kansas City
orphanage and move with her parents to
Iowa
. Her besotted suitor, Nathan Woodward, isn't at all happy about the move and is determined to get Jancey to change her mind. And Jancey herself isn't sure what she's gotten herself into when the simple life of the Amana Colonies means she'll be assigned a job and may have to give up teaching for good. Will Nathan woo her back to the city, or will she be forever changed by the mysterious events and new relationships that await her in the quiet villages of the Amana Colonies--and decide to make this unique place her forever home?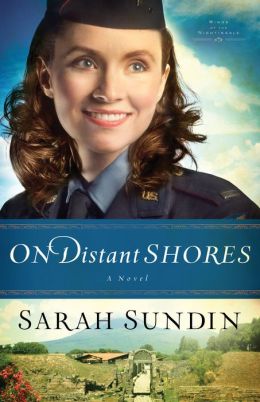 ABOUT THE AUTHOR: Sarah Sundin
is the author of On Distant Shores and With Every Letter in the Wings of the Nightingale series from Revell, and also the Wings of Glory series. In 2011, A Memory Between Us was a finalist in the Inspirational Reader's Choice Awards and Sarah received the Writer of the Year Award at the Mount Hermon Christian Writers Conference. Sarah lives in northern California with her husband and three children. When she isn't ferrying kids to tennis and karate, she works on-call as a hospital pharmacist and teaches Sunday school and women's Bible studies.
ABOUT BOOK:
Lt. Georgiana Taylor has everything she could want. A comfortable boyfriend back home, a loving family, and a challenging job as a flight nurse. But in July 1943, Georgie's cozy life gets decidedly more complicated when she meets pharmacist Sgt. John Hutchinson. Hutch resents the lack of respect he gets as a noncommissioned serviceman and hates how the war keeps him from his fiancee. While Georgie and Hutch share a love of the starry night skies over Sicily, their lives back home are falling apart. Can they weather the hurt and betrayal? Or will the pressures of war destroy the fragile connection they've made?
With her signature attention to detail and her talent for bringing characters together, Sarah Sundin pens another exciting tale in her series featuring WWII flight nurses. Fans new and old will find in "On Distant Shores "the perfect combination of emotion, action, and romance.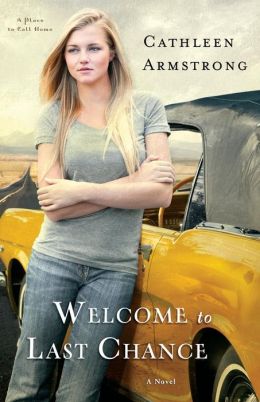 ABOUT AUTHOR: Cathleen Armstrong
lives in the San Francisco Bay Area with her husband, Ed, and their corgi. Though she has been in California for many years now, her roots remain deep in New Mexico where she grew up and where much of her family still lives. After she and Ed raised three children, she returned to college and earned a BA in English. Welcome to Last Chance won the 2009 American Christian Fiction Writers Genesis Award for Women's Fiction.
ABOUT BOOK:
The red warning light on her car dashboard drove Lainie Davis to seek help in the tiny town of Last Chance, New Mexico. But as she encounters the people who make Last Chance their home, it's her heart that is flashing bright red warning lights. These people are entirely too nice, too accommodating, and to interested in her personal life for Lainie's comfort--especially since she's on the run and hoping to slip away unnoticed. Yet in spite of herself, Lainie finds that she is increasingly drawn in to the dramas of small town life. An old church lady who always has room for a stranger. A handsome bartender with a secret life. A single mom running her diner and worrying over her teenage son. Could Lainie actually make a life in this little hick town? Or will the past catch up to her even there in the middle of nowhere?
***NOTE*** TO ENTER CONTEST go to The Book Club Network sit
e www.bookfun.org
You must be a member to enter. It's free and easy!
Great line up. Author are jumping into the discussion too! Lots of BOOK FUN AHEAD!!
Check it out.
Nora :o)
The Book Club Network COO