Mark your Calendars to participate in TBCN Monthly Drawing.
It's Fun and easy! You must be a member of TBCN www.bookfun.org to enter!
It's free. Authors are participating in the discussion @TBCN
BETHANY HOUSE FEATURED AUTHOR JUDITH MILLER 10 BOOK GIVEAWAY OPPORTUNITY STARTS AUGUST 20th
FOR DESCRIPTION CLICK ON BOOK COVER
ABOUT AUTHOR: Judith
is an award winning and best-selling author of historical fiction for Bethany House Publishers. With a love of history, a dash of romance and a touch of mystery, Judith transports her readers to another time and place. Her passion for history and love of God keep her inspired. Judith and her husband are empty-nesters who live in the Flint Hills of
Kansas
. Judy blogs with four other historical novelists at www.writespassage.blogspot.com
REVELL FEATURED AUTHOR CATHLEEN ARMSTRONG - Debut Novel -
5 BOOK GIVEAWAY and DISCUSSION STARTS AUGUST 20th
FOR BOOK DESCRIPTION CLICK ON BOOK COVER
ABOUT AUTHOR:
Cathleen Armstrong lives in the San Francisco Bay Area with her husband Ed and their corgi, but her roots remain deep in
New Mexico
where she grew up and where much of her family still lives. She and Ed have three grown children and eight amazing grandchildren.
REVELL FEATURED AUTHOR SARAH SUNDIN 5 BOOK GIVEAWAY and DISCUSSION STARTS AUGUST 20th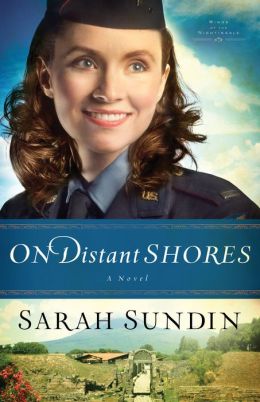 CLICK ON BOOK COVER FOR DESCRIPTION
ABOUT THE AUTHOR: Sarah Sundin is the author of On Distant Shores and With Every Letter in the Wings of the Nightingale series from Revell, and also the Wings of Glory series. In 2011, A Memory Between Us was a finalist in the Inspirational Reader's Choice Awards and Sarah received the Writer of the Year Award at the Mount Hermon Christian Writers Conference. Sarah lives in northern California with her husband and three children. When she isn't ferrying kids to tennis and karate, she works on-call as a hospital pharmacist and teaches Sunday school and women's Bible studies.
SEE YOU THERE!! Love this line up!
Blessings
Nora :o)
TBCN Where Book Fun Begins!
www.bookfun.org