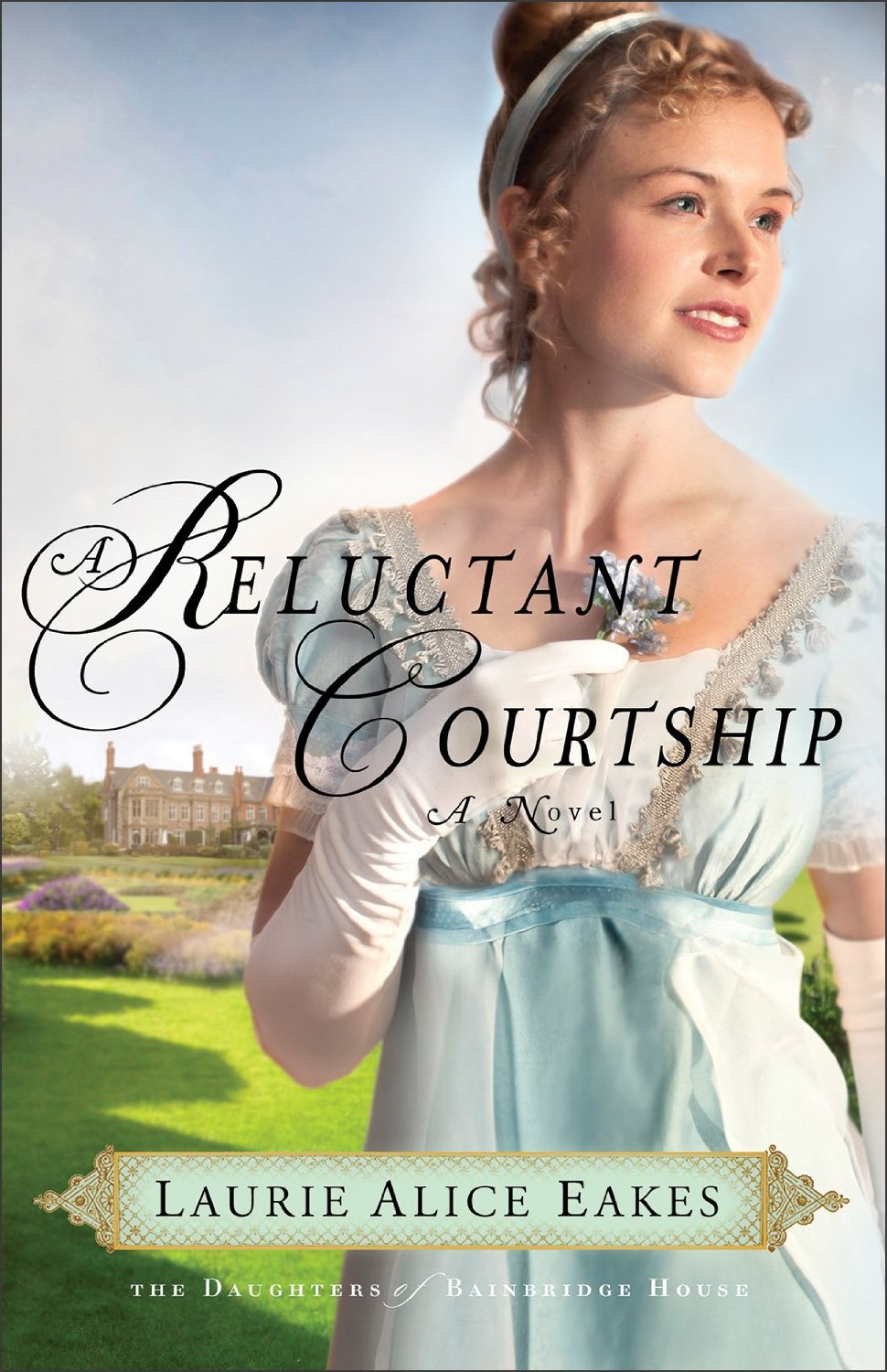 ABOUT AUTHOR:

Laurie Alice Eakes

"Eakes has a charming way of making her novels come to life without being over the top," writes Romantic times of bestselling, award-winning author Laurie Alice Eakes. Since she lay in bed as a child telling herself stories, she has fulfilled her dream of becoming a published author, with a degree in English and French from

Asbury University

and a master's degree in writing fiction from

Seton Hill University

contributing to her career path. Now she has fifteen books in print and more under contract.
Besides writing, she loves reading obscure history books and watching old movies, taking long walks and knitting, albeit badly. Most of all, she loves giving back to those who have helped her along the way.


After enough moves in the past four years to make U-Haul's stock rise, she now lives in Houston, Texas with her husband, Himalayan and Exotic felines , and golden retriever and black lab canines. If the carpet is relatively free of animal fur, then she is either frustrated with the current manuscript or brainstorming another, the only two times she genuinely enjoys housekeeping.
How did you come up with the idea for the Daughters of Bainbridge House series?
A publisher asked my agent to have me submit a Regency series. I sat down with a collection of books on the Regency, thought about all that was going on at the time—the wars with
France
and
America
, the assassination of a prime minister, the Luddite rebellion, balloon flight . . . and the idea for the three books began to take shape. Because I wanted to carry one character throughout the series, I picked the youngest sister and let her make some seriously bad mistakes in books 1 and 2. Book 3, her story, rose naturally out of the events—or consequences to the events—of the first two books.
What do you hope readers take away from this series and Reluctant Courtship?
I consider myself an entertainer. I want readers to have that warm feeling of a romance well-concluded. In addition, I would like readers to experience the heart wisdom of knowing that, no matter what the situation, nothing is beyond redemption.


Can you give us a peek at what you are working on now? What inspired this new book?
I just finished line edits on two books—one is the first book in a new Regency series, this one set in
Cornwall
, and the other is set in
Tuxedo Park, NY
, a playground of the rich and snooty of New York Society at the turn of the 20th century. My heroine is an heiress who married and English earl, who then died. So now she has come home to
America
only to be accused of stealing from her late husband's estate.
What books do you like to read to relax, be entertained? What authors have inspired you?
Georgette Heyer, Patricia Veryan are the two primary authors of influence. Others have taught me a great deal along the way. But Heyer and Veryan just might be why I write in the Regency era.
FUN QUESTIONS I JUST HAD TO ASK

What movie affected you most when you were young?
Probably the Sound of Music" I had seen it as a stage production first and utterly loved it, the music, the personal conflicts, and the romance. I still love it.
If you didn't watch movies what books affected you most?
I'm answering this, too, as I read more than watched movies: The Wild Donahues by Elizabeth Hamilton Friermood, a very old historical romance I got out of the library, and this was such a romance!
You are shipwrecked on an uninhabited tropical island with a group of Christians – all friends and relatives of yours. You all have to work as a team to survive. Many roles have to be filled. Which role do you think you'd play?
Nick and I
I'd be the entertainer—singing, storytelling, trying to be funny and being so bad at it everyone would laugh…
Nick my faithful friend






















A friend of yours has a time machine and they will let you use if for a while. Where would you go and what would you do?
And I only get one shot at this? Although I'd love to go the places and times when and where my books are set, right now, I would like to be sitting next to Mary at Jesus' feet.
Out of all the sounds in the world what are your favorite to listen to?
I love the birds; I don't care which ones, singing in the trees in the early morning in the spring. I like the sound of children's laughter and music. All kinds of music, but I especially love a pipe organ, a well-played Strat, or an amazing male voice like Bocelli, whose voice is so beautiful it makes me cry.
If you could live in the time period you wrote about; what would you want to experience first hand? What would you miss most in our modern world?
Since I write in several time periods, I will focus on the Regency era, which is when A Reluctant Courtship takes place. I would like to live in one of those beautiful manor houses, as the lady, not a servant. I would miss central heating and hot water heaters, though.
LAURIE, DO YOU HAVE ANY FINAL COMMENTS FOR READERS?
I appreciate all my readers. Without you, I wouldn't be able to do the job I've wanted to do what feels like all my life. I love to hear from readers. My website is http://www.lauriealiceeakes.com
Laurie
THANKS for stopping by Laurie! It's great to know you and your books better. I'm thrilled about the Giveaway Opportunity Revell has at TBCN Starting October 20th. There will be a 5 book giveaway and discussion. You've come up with three fun questions to ask readers. I'll be interested in that discussion.


Stop by The Book Club Network (TBCN) October 20th Check out the Front page CLICK the Link that will take you to the entry author page. www.bookfun.org
SEE YOU THERE!!
Nora :o)
TBCN Where Book Fun Begins!
www.bookfun.org
ALL ENTRIES ARE MADE AT TBCN NOT ON THIS BLOG POST!!