CLICK ON BOOK COVER FOR DESCRIPTION
LINK will also take you to where you can purchase the book!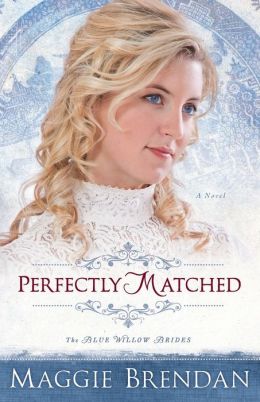 ABOUT AUTHOR:
Maggie Brendan
is a CBA bestselling author, a 2013 finalist for the Published Maggie Award of Excellence, a 2013 finalist for the Heart of Excellence Readers' Choice Award, a 2012 finalist for Inspirational Reader's Choice award and a recipient of the 2004 ACW Persistence Award in Atlanta. She is a member of the ACFW, Author's Guild, Romance Writers of America, Faith, Hope and Love, and Georgia Romance Writers. Maggie is the author of the Heart of the West and The Blue Willow Brides series. She is currently working on a new series, Virtues and Vices of the Old West. She has been a guest speaker at a Regional Church Bookstores and Libraries Conference in Georgia and participated in several LifeWay National Fiction Events and at the 2010 Southern Baptist Convention in Orlando, FL. She recently spoke to middle school class of 5th and 6th graders on writing fiction in Augusta, Georgia and spoke at the formation of the ACFW chapter in Canton, Georgia.
ABOUT BOOK:
Anna Olsen knows it's time to leave her sister's increasingly crowded house and start a life of her own. Following her sisters' examples, she becomes a mail-order bride, and after a short correspondence with clock maker and jeweler Edward Parker, she moves to Denver to become his wife. Almost immediately it's painfully apparent that Anna and Edward are very different. Anna is a free spirit who would rather be painting and enjoying the company of friends than cleaning house. Edward is a consummate perfectionist who, on their wedding day, hands Anna a list of chores that need to be done around the house daily.
Can this mismatched couple see past their differences to a harmonious future? Or will their disparate passions create obstacles neither is willing to surmount?
Maggie Brendan closes her Blue Willow Brides series with a heartwarming tale of true love despite misunderstanding, showing readers that God's timing is always perfect.
To ENTER THE 5 BOOK DRAWING GO TO THE
BOOK CLUB NETWORK (TBCN) www.bookfun.org ENTER TODAY!
See you There!
Nora :o)
TBCN Where Book Fun Begins!